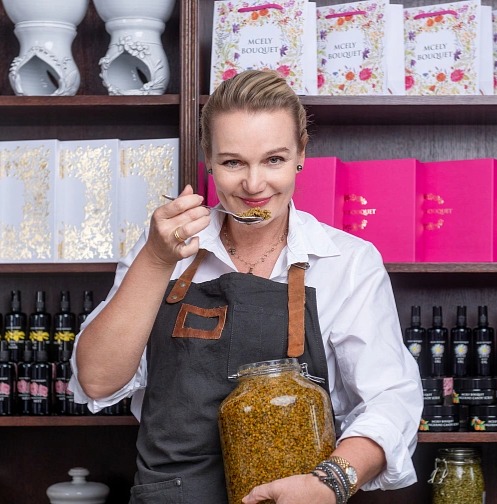 Dear Friends,
Years ago, through a twist of fate, I ended up at a deserted chateau in the middle of the Czech countryside. The chateau rested high above the surrounding landscape; before it were beautiful views into the distance and behind it a deep and mysterious forest. The only sounds were the singing birds and the breeze in the treetops. All around the intoxicating scent of herbs, hay and tree sap spread gently. This wonderful place has become my home and the perfect playground for my dreams, those of our guests, my colleagues and my family to be realized. I fell in love with the local herbal Nine Flowers tradition and I wished very much to make use of the rejuvenating and healing powers of the local herbs in cosmetic products. My husband has had an interest in alchemy for many years. I took over his laboratory in the chateau and began to experiment on my own. I wanted to give our magical herbs what they deserve: a purely natural and effective, science-based foundation, a new fragrant coat of essential oils and an elegant appearance. This entailed years of work and study and required the assistance- ce of many experts, but ultimately the original Mcely Bouquet cosmetic range was born. It was exactly how I imagined it; without compromise and made of the purest and highest quality ingredients. Each product is created in our chateau laboratory, where we always mix it fresh by hand in small batches. For a greater experience and mental relaxation I recommend that you use our Mcely Bouquet products to create your own private rituals. I am providing several of my own for inspiration. I hope they serve you well, rejuvenate your skin and uplift your spirit.
With love
Inéz Cusumano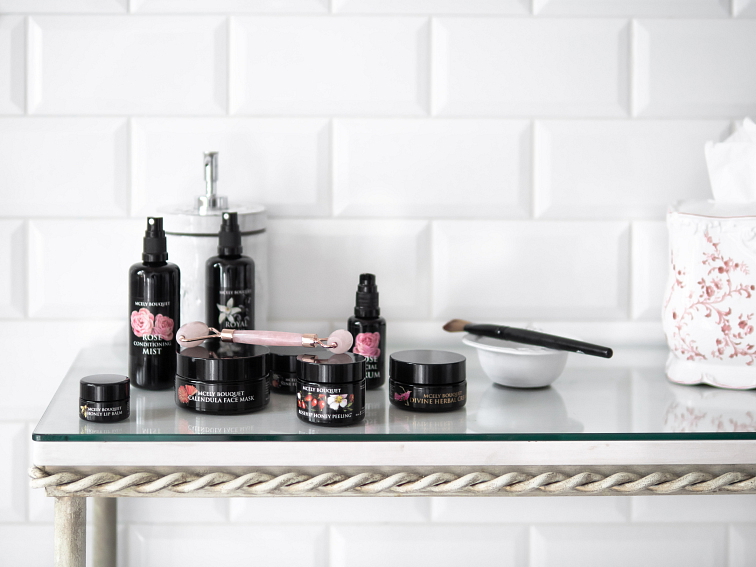 Nine miraculous herbs for your skin and senses
Line of purely natural cosmetic products • Handmade in small batches in the chateau laboratory • Raw materials from suppliers who take care about nature • With the best local tradition of Czech herbalism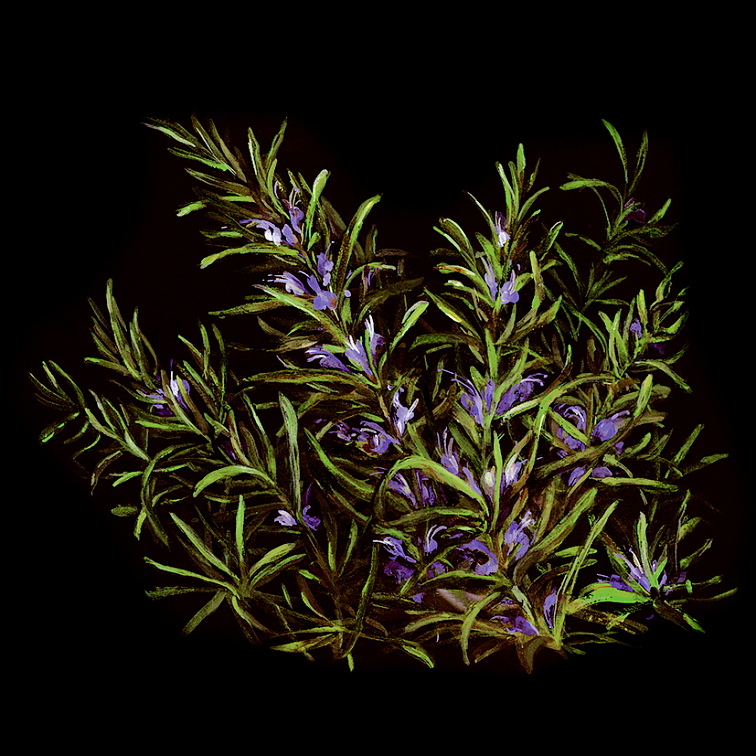 Rejuvenation guided by nature
MCELY BOUQUET is a pure, natural line of cosmetics inspired by the indomitable strength, power, and freshness of plants. The lid lifts to reveal a colorful meadow, fragrant roses and rosemary, healing chamomile, soothing wild thyme, and other precious herbs that our ancestors made effective use of. One glass jar conceals small wonders of nature that combine to benefit and rejuvenate the whole body. When you open the lid, a special scent embraces you, your skin glows thanks to the care of exclusive essential oils, your mind relaxes, and regenerative processes are triggered. That's how herbs and powerful aromatherapy work their magic when we open ourselves to them.
Clean and harmonious
Cosmetics in harmony with nature is a matter of the heart for us. We produce them for you by hand in our small chateau laboratory surrounded by hillsides and the St George Forest in the middle of the picturesque Polabí region, where our great-grandmothers collected medicinal herbs. You won't find artificial preservatives, parabens, synthetic fragrances, or even water. There's no room for them because everything your skin needs is provided by precious oils and herbal extracts, which we prepare ourselves in small batches to guarantee their freshness.
Unique formulas
The quality of the raw materials is essential for MCELY BOUQUET cosmetics. Our essential oils are distilled or cold-pressed from plants that have basked in the sun and grown naturally to bring out their best. We appreciate our suppliers for their environmentally friendly approach. And then it's up to us. The herbal extracts are carefully watched over for three months before they are ready to become part of our unique formulas. MCELY BOUQUET was developed by Inéz Cusumano, the founder of Chateau Mcely, and all her formulas are in keeping with the best local herbalism traditions complemented by modern scientific knowledge.
Made by hand
We measure each ingredient by hand. The resulting product is preserved naturally without any artificial additives. A simple, yet breathtaking miracle of nature awaits you in elegant bottles and jars made of special UV-filtering glass, developed years ago in the Czech Republic. Your skin will feel a change with the first touch - we've tried it. At the same time, the products undergo regular tests to ensure that we maintain the highest possible quality and effect. And the finishing touch? Attractive hand-painted labels.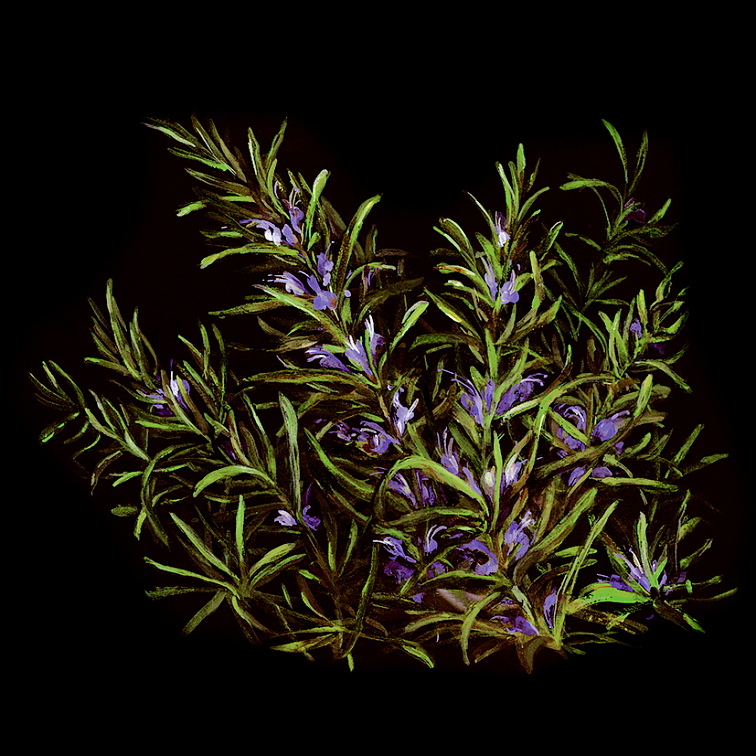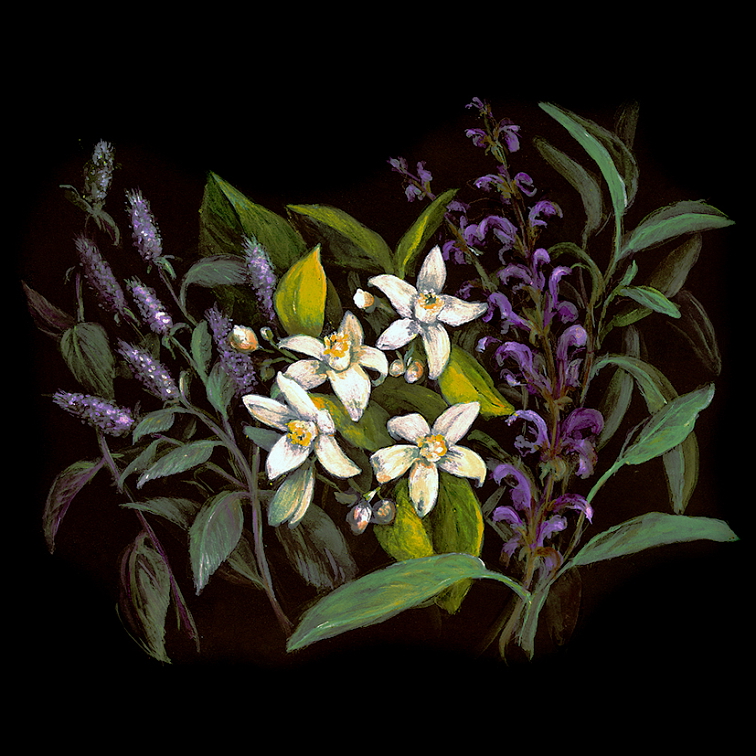 Spa and ritual care in the comfort of your own home
MCELY BOUQUET also has its own range of special spa products, which you can experience for yourself at the MCELY BOUQUET Spa at Chateau Mcely. That's how it all started. The founder of MCELY BOUQUET and Chateau Mcely, Inéz Cusumano, wanted the best for her chateau spa. Then it was just a small step to developing her own cosmetic line for Chateau Mcely guests and for them to take home for ritual care. This was in 2010 when natural cosmetics were growing in popularity. The products are intended for everyone, regardless of gender, and several of our balms are also suitable for sensitive children's skin. Inéz Cusumano recommends incorporating rituals into your regular routine - literally a balm for the body, mind, and soul. Take inspiration from them. Find our recommended rituals for each product here on our website or on the Inspire blog.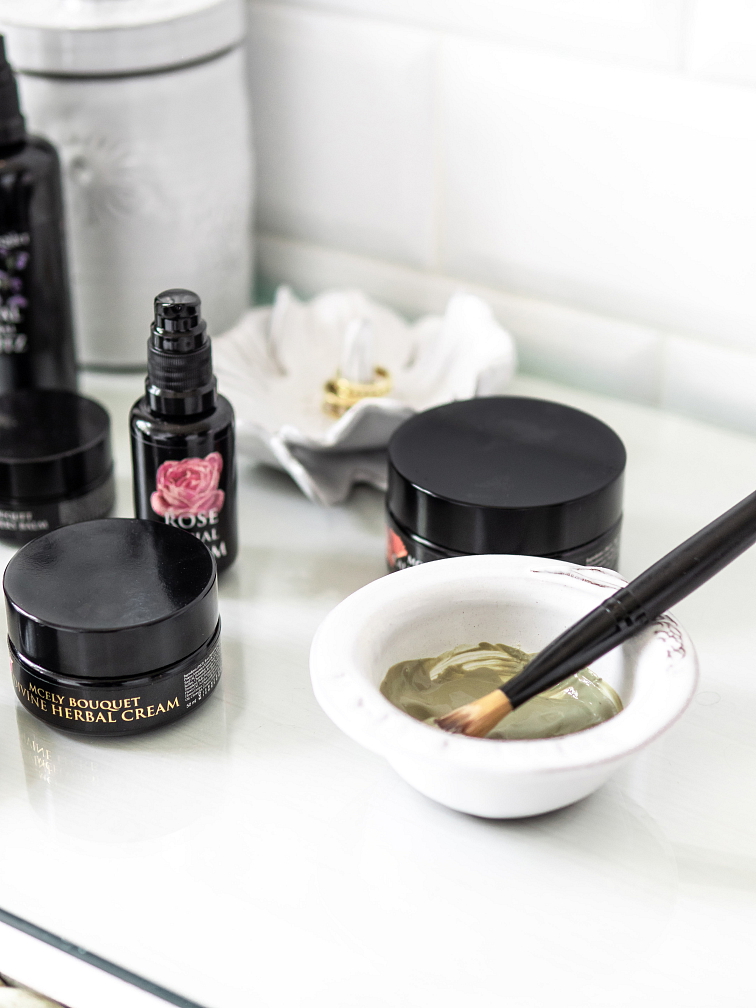 Our products are free from
Toxins & Fillers Parabens Synthetic preservatives • Artificial fragrances & colours • Water